A jewel of the Bahamas, the Pink Sands Resort on tiny Harbour Island is a lush haven on the edge of a three-mile-long pink sand beach. Yes, pink. You will share our exotic tropical destination with a limited number of other guests, ensuring privacy, impeccable service and subtle luxuries second to none. Set on 20 acres overlooking the ocean and bay, here you can dine in picturesque seclusion, dive coral reefs, go deep sea fishing and sailing, play tennis, and much more. Or, just sit back and enjoy our powdery pink beach with a cocktail. A treat for the senses and sanctuary for the soul, Pink Sands is a tropical paradise that'll live with you forever.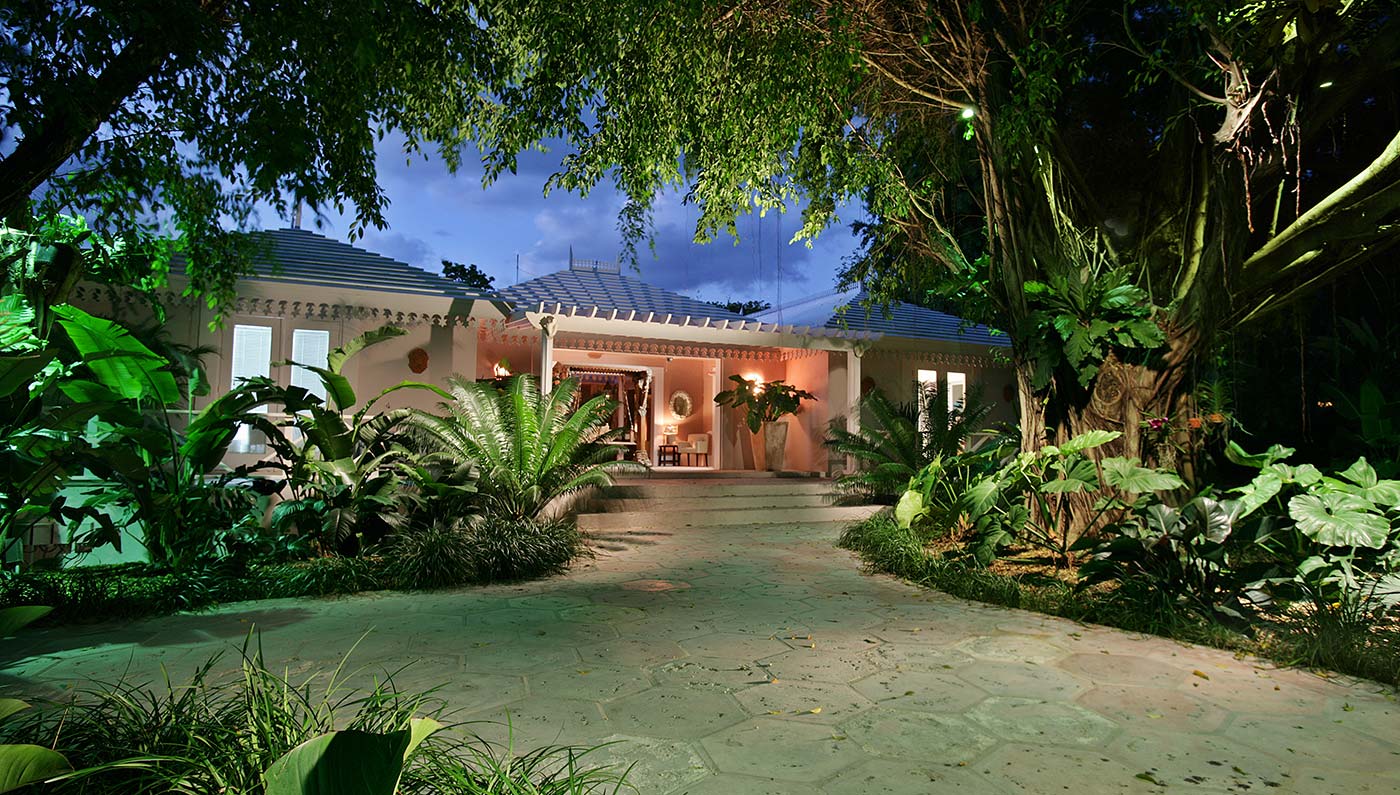 Pink Sands is located just 50 miles east of Nassau on Harbour Island. Just 20 minutes from the North Eleuthera Airport (ELH) by land and water taxi transportation, the Resort can be easily reached from anywhere in the United States, as well as from most major cities in Europe and South America.
Surrounded by the lush gardens of an official bird sanctuary, you'll find all the rooms are secluded, romantic, airy, and well appointed. Each suite features a private patio designed for relaxation and seclusion.
On-site and local activities abound
Freshwater swimming pool
Two tennis courts
Exercise studio
Snorkeling equipment, kayaks & paddleboards
Sunbeds and beach umbrellas
Massages services can be arranged
Library
Gift Shop
Authentic land and sea excursions can be arranged
Luxury in-room products
Catering, wedding and special event planning available
Location:  Harbour Island, Bahamas
Distance from Airport:  20 minutes from the North Eleuthera Airport (ELH) by land and water taxi transportation
Pink Sands Resort Harbour Island makes a great island "Escape". Perfect resort for a honeymoon , destination wedding, anniversary or family retreat experience.  Ready to plan your Bahamas "Escape"  contact me at karen.holmes@mei-travel.com!